Natalie Van Dusen, Licensed Psychologist
Sometimes, we get stuck and feel discouraged, disconnected, or lost. Significant healing and change are possible! Dr. Van Dusen feels called to get you unstuck by more fully knowing your true identity and worth. With that deep understanding, she works with you to develop clear plans for healing and growth. Dr. Van Dusen is so caring, you'll feel safe enough to face the pain and risk feeling hope again.
In regards to psychological assessment, Dr. Van Dusen specializes in achieving a clear diagnosis related to Learning Disabilities, ADHD, and personality. She works hard to ensure that the testing process is a meaningful experience that provides you with helpful directions and clear answers to the questions you have about yourself or your child.
Dr. Van Dusen also specializes in working with couples. From the pre-marital couple to the seasoned marriage facing a major crisis, she gives couples hope and direction. Her approach with couples helps to heal wounds, improve communication, and foster secure attachment between spouses. Dr. Van Dusen primarily uses the Emotionally Focused Couples Therapy (EFCT) approach, Gottman Method Couples Therapy, and Prepare/Enrich.
Dr. Van Dusen has a Doctorate degree in Clinical Psychology from Rosemead School of Psychology. In this program she was trained in how to integrate research and the science of psychology with a biblical understanding of human health. Her doctoral research focused on adoption and attachment security. She is a licensed Psychologist in Colorado and North Carolina; she has been practicing as a psychologist for over 10 years. When she isn't working, Dr. Van Dusen loves to be outdoors with her husband and two high-energy kids, and loves to engage with her community and church family.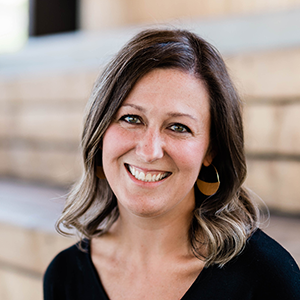 Specialties / Areas of Interest
ADHD
Perfectionism and Codependency
Maternal Mental Health; postpartum support
Life Transitions
Young Adults
Spirituality
Parent support / Fostering / Adoption
Relationship Problems
Gottman (Level 3 Trained)
Contact Dr. Natalie
Status: Natalie can occasionally accept new clients.
Fee: $160/45-minute session. Testing fees: contact us for a Good Faith Estimate.
Location: Castle Rock
Dr. Van Dusen operates under the authority of the State Board of Psychologist Examiners. This board is located at 1560 Broadway, Ste 1350, Denver, CO 80202. Their number is 303-894-7800.
---
Call today at 720-WELCOME (720-935-2663 x109) or contact Natalie for more information.