Joy McGowan, Counseling Intern
Gracious words are a honeycomb, sweet to the soul and healing to the bones. Proverbs 16:24.
Joy holds space for clients to express their needs or struggles while teaching skills to help overcome the obstacles. She is passionate about the importance of self talk when healing. She works with clients in a "no judgment" space and believes you can be a faithful Christian follower and also benefit from a counseling relationship. She enjoys working with teens, adolescents, and young adults in addition to her adult and couple clients. If you feel you are not quite able to make the progress you desire alone, or are looking for a safe environment to share your pain, call the office and schedule with Joy.
Joy is a graduate student in the Clinical Mental Health Counseling program at Liberty University and very excited to join the Envision family for her practicum and internship. She is originally from Las Vegas, Nevada but has lived throughout the United States as an adult. Joy and her family settled in Colorado in 2010. When she is not in the clinic, you can find her spending time with her family and pups, while enjoying Colorado's beauty. She has been married 25+ years and has 5 daughters. Joy believes in living life to the fullest and appreciating each step.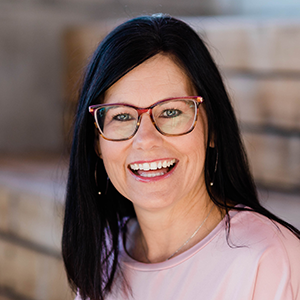 Areas of Interest
Teens/Adolescents/Young Adults/Adults
Individuals and Couples
Self-Acceptance/Self-Esteem Issues
Chronic Illness
Life Transitions
Contact Joy
Status: Joy can occasionally accept new clients. As an intern she offers counseling at discounted rates.
Fee: $50/45-minute session
Location: Castle Rock
Joy McGowan is a student at Liberty University and practicing as part of the school's practicum or clinical program, which means she is exempt from DORA's licensure requirements.
---
Call today at 720-WELCOME (720-935-2663 x118) or contact Joy for more information.