Marissa Halstead, M.A., LPCC
Marissa offers a safe, authentic, and non-judgmental counseling environment. She is passionate about facilitating healing in the parts of her client's stories that are difficult and sometimes flat-out painful to say out loud. You might think to yourself, "Someone else out there has it so much worse than me," but does that mean your story is not worth caring about? Marissa has experienced the challenging, healing work of counseling in her own life and knows how vulnerable it can feel. Even though the temptation is to stay isolated, healing takes place in the context of relationships. Stepping foot into a counseling office takes courage, but it is so worth it because YOU are worth it. Marissa can hold hope for you even if you do not have the strength to hold it for yourself.
Marissa earned her Bachelor of Arts in Psychology from Colorado Christian University and her Master of Arts in Counseling from Denver Seminary. She is a Licensed Professional Counselor Candidate in the state of Colorado. When she is not working, Marissa loves to spend time with her family and friends and to be in the beautiful Colorado scenery.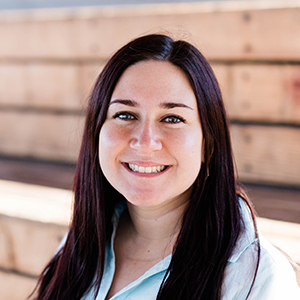 Areas of Interest
Sexual Abuse Recovery
Adolescents
Developing Self-Compassion
Church Hurt & Spirituality
Identity Development & Self Concept
Contact Marissa
Status: Marissa is now accepting new clients.
Fee: $120/45-minute session
Location: Castle Rock
Marissa Halstead operates under the authority of the State Board of Licensed Professional Counselor Examiners. This board is located at 1560 Broadway, Ste 1350, Denver, CO 80202. Their number is 303-894-7800.
---
Call today at 720-WELCOME (720-935-2663 x119) or contact Marissa for more information.