Marissa Halstead, M.A., LPCC
The impact of trauma is real and has undeniable effects. You might feel alone. You might be buried under shame and guilt. You might be exhausted from trying to forget your pain or hide from your past. It's time to move toward the person you hope to be. You can change, heal, and grow. You can live a more fulfilling life.
Marissa will see you and respond with compassion. She is moved by the difficulties you are facing and recognizes the courage it takes to shine light on our darkest parts. She is the kind of person you want with you while climbing out of the shadows and into the light. You'll work together, sometimes being serious, and sometimes celebrating and laughing.
"Therapy is undoing the aloneness and suffering someone feels." Don't stay stuck in the isolation: Take a leap of faith. Reach out today.
Marissa obtained her Bachelor of Arts in Psychology from Colorado Christian University and her Master of Arts in Clinical Mental Health Counseling from Denver Seminary. She's a Colorado native who loves this community!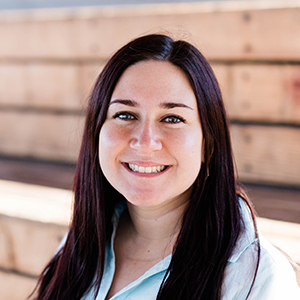 Areas of Interest
Sexual Abuse Recovery
Adolescents
Developing Self-Compassion
Church Hurt & Spirituality
Identity Development & Self Concept
Contact Marissa
Status: Marissa is now accepting new clients.
Fee: $120/45-minute session
Location: Castle Rock
Marissa Halstead operates under the authority of the State Board of Licensed Professional Counselor Examiners. This board is located at 1560 Broadway, Ste 1350, Denver, CO 80202. Their number is 303-894-7800.
---
Call today at 720-WELCOME (720-935-2663 x119) or contact Marissa for more information.