Randy Reed, M.A., LPC
"It is possible to recover the lost life of our heart and with it the intimacy, beauty, and adventure of life… but to do so we must leave what is familiar and comfortable… and take a journey." – John Eldredge
For those who feel hopeless, trapped, exhausted, overwhelmed, ashamed, or grieving: Randy offers tender guidance towards a place of peace and wholeness. Randy sees the unique story and value of clients and helps them engage the deeper needs of their heart. His clients are able to ask their questions and process their losses as they find meaning and healing.
Randy has a master's degree in Clinical Mental Health Counseling from Denver Seminary, a master's degree in Spiritual Formation & Soul Care from Denver Seminary and a bachelor's degree in Bible & Theology from Wheaton College. If desired, he integrates a client's spirituality with psychological principles in therapy. Randy has a long history of caring for people, from ministry to being a personal caretaker. He lives in Colorado with his wife and two dogs, and can often be found in his workshop, covered in sawdust or the smell of leather.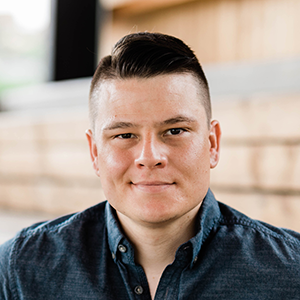 Areas of Interest
Adults and Adolescents (Age 15+)
Individual and Couples Counseling
Behavior and Mood Problems
Sexual Struggles
Crises of Faith and Spiritual Difficulties
Anxiety and Depression
Shame
Caregiver Fatigue
Contact Randy
Status: Randy can occasionally accept new clients.
Fee: $145/45-minute session
Location: Castle Rock
Randy Reed operates under the authority of the State Board of Professional Counselor Examiners. This board is located at 1560 Broadway, Ste 1350, Denver, CO 80202. Their number is 303-894-7800.
---
Call today at 720-WELCOME (720-935-2663 x113) or contact Randy for more information.