Veronica Johnson, Licensed Psychologist
Dr. Veronica Johnson is co-owner of Envision Counseling Clinic and is a Licensed Psychologist based in Castle Rock, Colorado. As a psychologist, she is able to use what we know from science to help you move forward. As a human being, she's really easy to relate to.
Dr. Johnson works hard to improve marriages. She's helped couples on the full spectrum of pain and distance: From couples who love each other, but can't shake the distance they feel, to couples who are at each other's throats and don't know how to be vulnerable, to couples who are reeling from the knowledge that their spouse has had an affair. She has expertise in helping men and women who have difficulty in their sexual relationship. Often this can be so perplexing because their relationship is so strong in other areas. No matter the state of your marriage, she'll get to know your relationship history and the particulars of what's going on for both of you. You'll come away with ideas and practical changes to help you feel close again.
Dr. Johnson has over two decades of experience and specialized training in the realm of sexual identity and gender identity, particularly in folks who identify as Christian. In the current culture, she serves and advises parents who are stunned by the sudden onset of gender dysphoria in their adolescent child. Not knowing what to do and consistently barraged by media's commentary on the topics, parents can feel an overwhelming pressure to do something that feels wrong to them. While the pain of the situation doesn't go away, parents come away from time with Dr. Johnson with a plan to move forward that respects their values, reaches out to their child, and is based on what the latest research has to say about this epidemic.
Women who have wrestled with an eating disorder are often scared to death to step away from it. But when an eating disorder is present, self-hatred isn't far behind. Imagine living without that voice of hatred in your head! Dr. Johnson uses research-based skills to help women know what to do with emotions, with perfectionism, with relationships… and sometimes we talk about food. In general, you'll feel empowered to do what you need to do to become the self you were created to be.
There are times in our lives when we're required to "get tested." Employers, military agencies, adoption agencies all need to gather information about folks in a standardized way. Dr. Johnson conducts psychological evaluations and is able to help you meet the requirements of the organization you are working with. She enjoys helping parents identify if their child meets criteria for gifted identification for schooling.
Finally, Dr. Johnson loves to provide clinical supervision to professionals that are working toward their license. She can supervise licensed professional counselor candidates, psychologist candidates, and unlicensed psychotherapists interested in developing their clinical skills. Her two decades of clinical work have prepared her to help you know what to do (since none of us learned that in school!).
Dr. Johnson obtained her doctorate in Clinical Psychology from Regent University in 2012. During her doctoral training, she was an active research member at the Institute for the Study of Sexual Identity. Her master's degree is in Professional and Biblical Counseling from Colorado Christian University, and she is also an alumnus of Biola University, in Los Angeles, California. She and her husband co-founded Envision Counseling Clinic because they believe that God brings new life. They are passionate about improving mental health and relationships in Castle Rock, Douglas County, and beyond.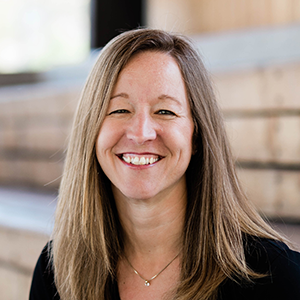 Specialties / Areas of Interest
Same-sex Sexuality
Gender Identity
Contact Dr. Veronica
Visit Veronica's Website
Email Veronica
Status: Veronica can occasionally accept new clients.
Fee: $160/45-minute session. Testing fees: contact us for a Good Faith Estimate.
Locations: Park Meadows and Dillon
Dr. Johnson operates under the authority of the State Board of Psychologist Examiners. This board is located at 1560 Broadway, Ste 1350, Denver, CO 80202. Their number is 303-894-7800.
---
Call today at 720-WELCOME (720-935-2663 x101) or contact Veronica for more information.