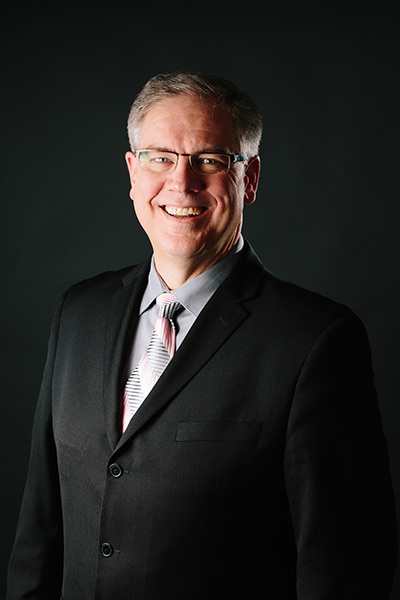 John Zivojinovic, Ph.D., Registered Psychotherapist
John engages with clients in a spiritually-grounded and proactive way. He helps clients set goals and quickly find healthy solutions. Clients feel comfortable with John; he is easy to relate to and quick to smile. He draws from training in family systems, reality therapy, emotion-focused therapy, spiritual formation and forgiveness. John is regularly asked to speak at retreats, conferences, businesses and churches.
John is now a registered psychotherapist in the state of Colorado. He earned his Ph.D. in Conflict Analysis and Resolution from Nova Southeastern University and focused his research on interpersonal relationships. His dissertation is entitled: A Qualitative Phenomenological Study: How Couples Communicate Forgiveness and its Implication for Marital Conflict Resolution. He earned his second master's degree (M.A.) in philosophy from the University of Denver. His first master's degree (M.A.) in ministry (counseling and leadership) was from Moody Theological Seminary. And, his undergraduate degree (B.A.) in interdisciplinary studies was earned from Liberty University and focused on Theological Studies, Philosophical Studies and Biblical Studies. He has been licensed and ordained in pastoral ministry since 1985. He has served in student ministry, as an associate pastor of vision & leadership, and as a senior pastor.
He and his wife have been married for over 33 years and have three adult children, a son-in-law and two beautiful grandchildren. He loves spending time with his family, playing games, spending time with friends, learning/growing and he is a novice foodie.
Specialties / Areas of Interest
Adolescent Issues
Anger Management
Bereavement/Loss
Clergy/Church Issues
Conflict Analysis & Resolution
Family Counseling
Forgiveness
Individual Counseling
Men's Issues
Parenting
Pastoral Care
Personal Coaching
Spiritual Formation & Development
Contact John
Visit John's Website
Email John
Status: John is currently accepting new clients.
John Zivojinovic operates under the authority of the State Board of Registered Psychotherapists. This board is located at 1560 Broadway, Ste 1350, Denver, CO 80202. Their number is 303-894-7800.
---
Call today at 720-WELCOME (720-935-2663 x106) or contact John for more information.